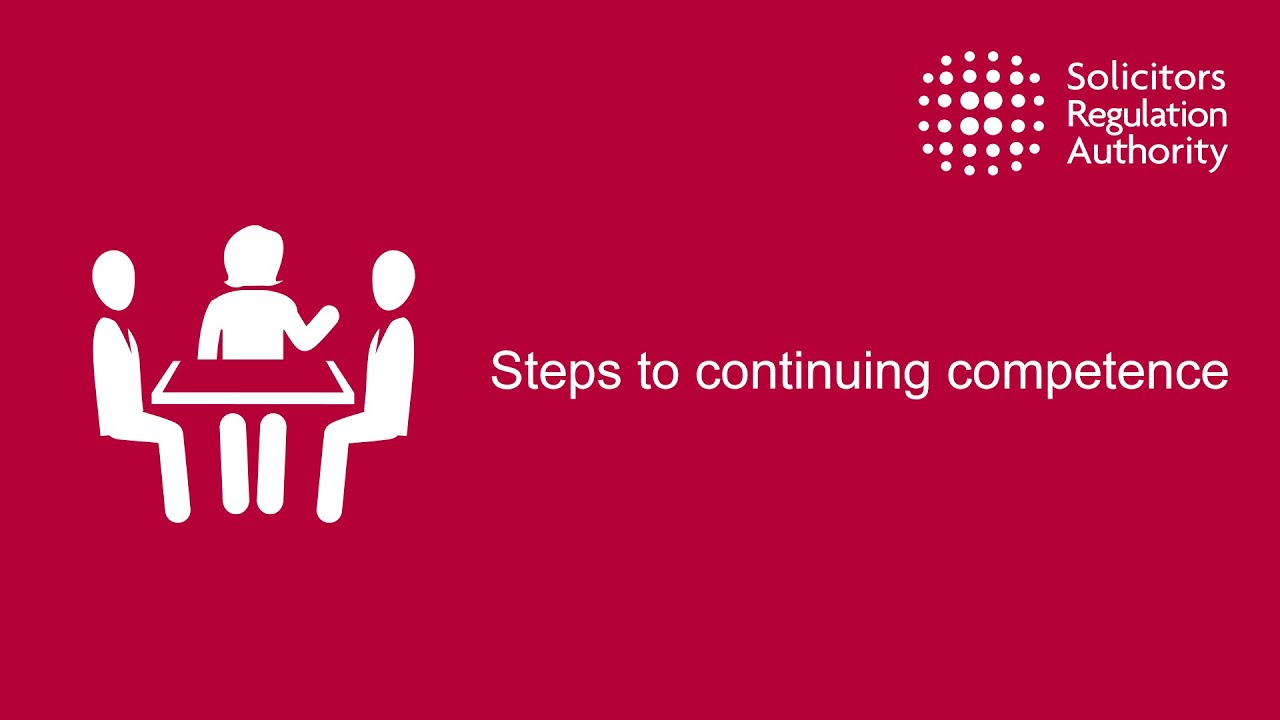 One of the lovely benefits of our continued presence on the Editorial Board of Modern Law is that when a subject arises that we feel it is important to address, we do not have to wait for the wonderful themed bi-monthly magazine. We can react to issues and subjects as they arise and are topical, via this instant blog medium.

I recall that we last looked at the subject of solicitors' continued competence in the summer, immediately after the Legal Services Board expressed its concern at the current regime in its August paper. The SRA swiftly picked up the oversight regulators baton and has been reminding solicitors about their responsibilities, via LinkedIn, Twitter and their website, on a constant basis ever since.
SIFA Professional's interest is a tad selfish but highly relevant, because we know that our members, and quality financial professionals in general, are keen and very able to support solicitor colleagues with fabulous training and updates on the areas in which legal and financial so often overlap. Subjects such as the financial aspects of divorce, the difficult investment conditions as they impact trustee investment, how to identify and support clients in vulnerable circumstances, are just three very topical examples.
Your carefully selected financial planning partners will be keen to assist with CPD because it will undoubtedly help build trust and rapport with you, but it is also crucial to assist you in identifying which of your clients need to be referred for complementary financial advice, and importantly, at what stage in the overall process. If they are a SIFA Pro member, they will also be able to offer regular webinar content with relevant learning outcomes.
The reason why we have chosen to once again blog on this subject is that not only have the SRA, in the past week, reiterated to individual lawyers their own responsibilities for the maintenance of their own professional knowledge and skills, but they have also elected to remind solicitor firms of their own obligations in this regard as well.
We see this step as hugely significant because it strongly reminds the management (in particular the COLP) of law firms regulated by the SRA of the dual codes of conduct. The individual code of conduct places the onus on lawyers to take the 5 steps suggested when it comes to continuing competence. Namely:
Reflect – regularly consider the quality of their practice.
Identify – through reflection, identify their learning and development needs.
Plan and address – regularly update a plan on how they'll address their learning and development needs.
Record – keep an up-to-date record of their learning and development activity.
Evaluate – think about the effectiveness of their learning and development.
However, the SRA on the 23rd of last month reminded practices of their own commitment and role in the Firm Code of Conduct to ensure there are systems and processes in place to support, monitor, and actually supervise individuals within the firm. Within the new guidance, which you can read in full here, the regulator saliently pinpoints the actual sections of the firm code that address this:
Provisions are included in our Code of Conduct for Firms (paragraph 4.3) which specifically requires firms to have an effective system for supervising client matters (paragraph 4.4). The code also requires firms to have effective governance structures, arrangements, systems and controls in place to make sure that the firm and its staff comply with regulatory and legislative requirements (paragraph 2.1). The code requires a firm's compliance officer for legal practice (COLP) to take all reasonable steps to make sure compliance with relevant regulatory arrangements, including those relating to supervision (paragraph 9.1)
At SIFA Professional, we have long recognised the importance of the firm code and the role of the COLP (under the same provisions as above) when it comes to implementing a supervised and firm-wide process for 'third-party referral' to ensure individual professionalism and high standards. Similarly, it seems the SRA, under pressure from the LSB, wants the firm management/COLP to be more hands-on and less laissez faire when it comes to ensuring their teams' professional competence going forward.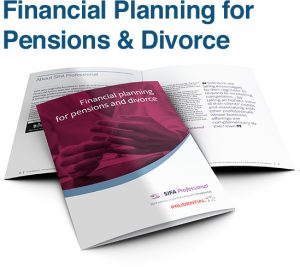 This being the case, we urge you to reach out to your highly qualified financial planning colleagues or find new ones (here) who are willing to collaborate regularly as training partners for your lawyer and staff. Whether it be pensions and divorce, estate planning, trustee investment, or planning for care, there is so much relevant knowledge with the financial services community that can enhance the knowledge and skills of solicitors and other lawyers.
David Seager | Consulting Adviser to SIFA Professional
—
Read more articles from Modern Law Magazine here