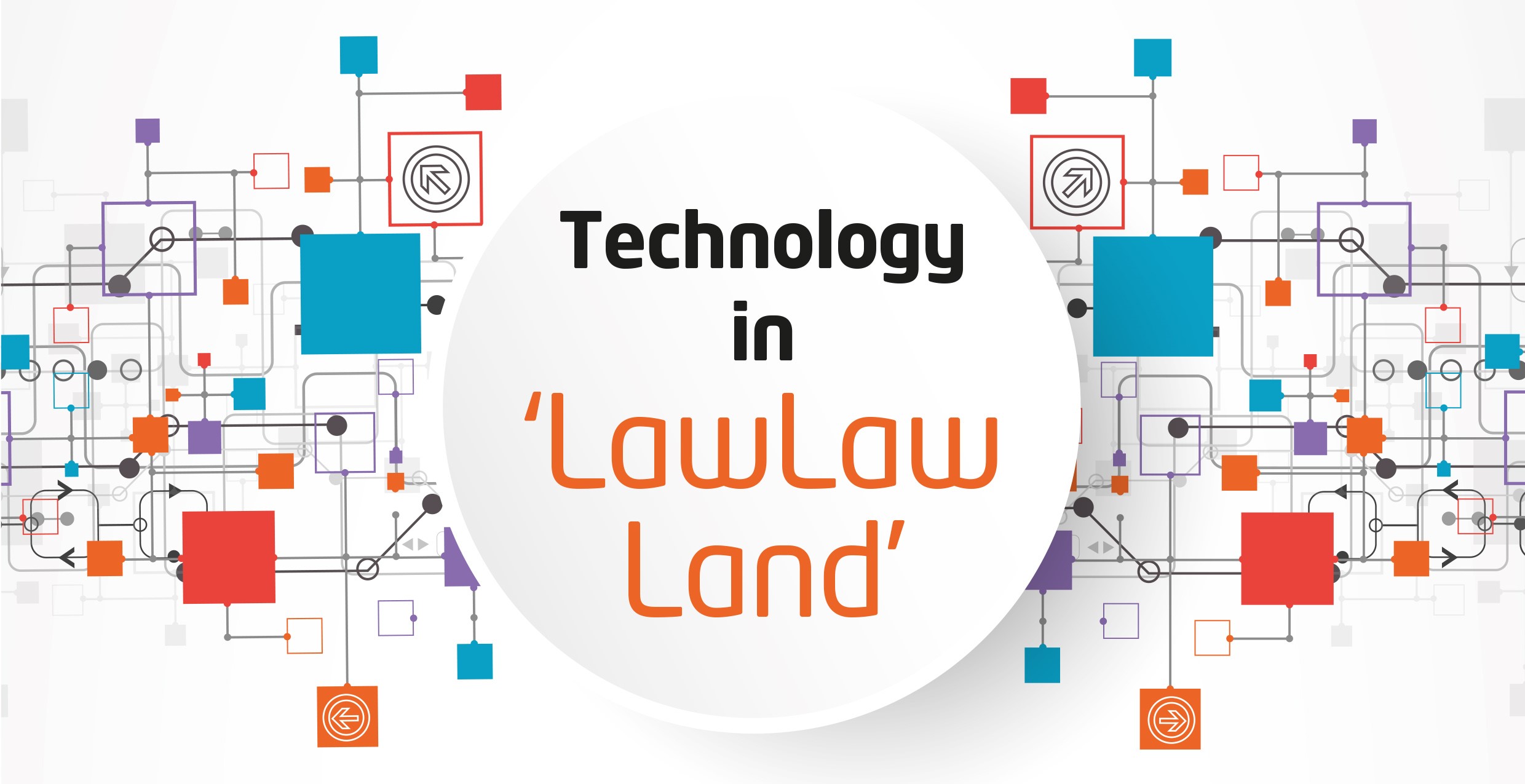 Great news! I am thrilled to announce there will be a brand new dedicated LegalTech section – ah-hum LawTech, err, let's just call it Technology shall we, for argument's sake? – starting in Modern Law Magazine's next edition.
Having partnered with Charlton Grant Ltd (aka Modern Law) – with 'The Naked Lawyer' too, naturally; she insisted on sticking her nose in, go figure? – I'm chuffed to bits to be leading the charge in this exciting addition wearing my de rigueur 'Chief Tech Advisor' baseball cap, bullet-proof bra emblazoned 'Writer', fully loaded utility belt and ruby red steel toe-capped stilettos; "No Heels No Deals", ladies. The rest I leave to your imagination, gentlemen.
It's a real privilege and honour to bring this essential topic front and centre to your attention with the hugely talented editor William Cotton supported by the entire Modern Law team. For those of you who know me, have read my stuff or heard me speak in the past two decades on this burgeoning subject (and more) and realise that my life's work in 'Law Law Land' has focused on helping lawyers and entrepreneurs prepare for or create the future, you can be sure you will be royally and passionately entertained, deservedly so.
As the legal profession and industry is at an inflection point and sits at the foothills of a major 'Human with Machine' renaissance, we could all do with as much help and support as possible in these crazy times, right?
So, what can you expect to see in this fresh and bustling 'Technology in Law Law Land' section? Well, we have a lusciously new approach in mind. At the heart of it you will find timely information, analysis and ideas on this critical subject delivered through an in-depth write-up of a 'virtual roundtable', chaired by yours truly, comprising hand-picked LegalTech and LawTech experts and pioneers – a 'Think-Tank' of Tech Ambassadors. As 'The Naked Lawyer' will be present, it will, of course, be candid. And controversial. Yet cathartic.
We believe it's timely for a much higher level of dialogue on a problem basis and human basis where tech is concerned. We're going to get truly 'naked' – real, saying it as it is; unrobing and discarding the cloak, dropping and throwing the towel into the centre of the ring. We're going to get under the skin of the human problems that really bug you – providers, suppliers and customers/clients of legal services and products. And we're going to discuss why and how LegalTech and/or LawTech can be part of the solution for many of the growing current and future challenges and opportunities that we face in the established Digital Age and looming AI Age. Hence the production of a brand-new section devoted to the 'Human with Machine' evolutionary cause.
Collaboratively we will discuss and tackle the common denominator problems and issues that we as professionals and consumers face when delivering or procuring legal advice, services or products. Our aim is for you to benefit from the combined intelligence, knowledge, experience and expertise shared through human-focused insightful debate between the LegalTech and LawTech experts who are at the coal face providing tech solutions to a myriad of everyday and complex human problems; currently and in the future.
As Modern Law always strives to deliver a balanced view, we will endeavour to have contributors ranging from established heavyweight 'long in the tooth' seasoned stalwarts, to wet behind the gills enthusiastic, energetic and bold mavericks punching above their current start-up bantamweight. As a result, you can be certain the content will no doubt inflame many a heated debate (even fisty-cuffs) at the watercooler, in the locker room, in a live boardroom, remote Zoom or Microsoft Teams meeting, or even in the bedroom!
Just as LawTechUK and its Sandbox Pilot is designed to help Pioneers with potentially transformative ideas, products and services – presenting the possibility to drive genuine innovation in law – we at Modern Law desire to help you achieve real progress and success in a broader aspect, aka, personally and professionally.
Our goal, together, should not be to merely "survive and thrive" independently – ugh, I was loath to use this clichéd term. As I wrote recently in my previous two-part article in Modern Law editions 49 and 50, shame on us if we dare to shrug our shoulders and do nothing at this tipping point.
Through our roundtables, and more, we hope to have your back and support you with a quicker, smarter and skilfully informed route to coming out of the current Covid-19 apocalypse and into a brighter future. A desirable and hopeful future where our world and society experience a legal system that is fit for all. A reformed legal world future where "all for one" is not just a dream, but a reality where fairness and justice is truly diverse and available. Shame on us if we do not take the right inclusive action now and choose to ignore what needs to be done cooperatively and collaboratively for a greater good.
The time is now for humans and machines to come together for the improvement of all mankind. We hope this new addition will be a welcome salve to you, if only in a small yet impactful way as we all walk tall together, shoulder to shoulder, into the vast unknown armed with a little more collective intellectual knowledge than before.
Chrissie Lightfoot is Chief Tech Advisor and Writer to Modern Law (Chair of the 'Technology in Law Law Land' roundtable). Chrissie is an Independent Non-Executive Director and Advisor, a global multi-award winning Legal Futurist, Consultant, Entrepreneur, Lawyer, AI LawTech Pioneer, Strategist, Marketeer, Brand builder, best-selling Author and Keynote Speaker. Founder and CEO of EntrepreneurLawyer Ltd. 
HOW TO GET INVOLVED:
We are pleased to announce that our 'Technology in Law Law Land' section is actively welcoming candidates for our prestigious 'Tech Ambassador Board'. If you would like to become an ambassador and have your say on a plethora of subject matters over the course of a year, please do get in touch with our wonderful Chair, Chrissie Lightfoot, to discuss pricing enquiries relating to this exciting new media package (chrissie@entrepreneurlawyer.co.uk).
Alternatively, so you don't miss out, make sure you sign up to Modern Law (www.modernlawmagazine.com)! FREE for practising legal professionals and a nominal annual fee if not for every edition we release. Here you can catch up with questions and answers on every lawyers' lips, watch regular online interviews with leading experts, or even discover new opportunities for your business to grow in this ever-expanding industry.