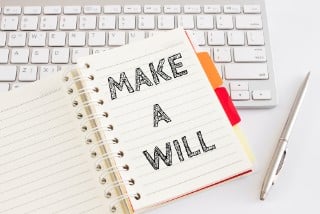 The situation and discussion around the regulation, or indeed current non-regulation of wills has been troubling me for some time, and recently the topic is seemingly constantly on the news.
In June, the LSB decided not to implement a statutory review or advocate full regulation of will-writing, citing the fact that non-regulated wills only accounted for 9% of the market. Despite this, the following month, the SRA announced a review, seeking to "better understand the size and scope of the market for unreserved legal activities – as provided by both regulated and unregulated providers", and "identify potential risks and opportunities the unregulated sector may present for consumers".
Last month, Solicitors for the Elderly (SFE) conducted a survey via their own social media which saw 98% in favour of will-writing becoming a regulated activity. It is hard not to sympathise with lawyers who after years of training and examinations are competing with individuals who may have set up a will-writing offering with minimal training and insurance, and NO regulation. Particularly when, whilst the legal services sector continues its own internal debate on the subject, the number of wills being disputed is massively on the up! The rise of DIY wills, driven by the pandemic saw over 10,000 challenges to the distribution of estates in England and Wales, which represented a whopping 37% increase over the previous year, pre-COVID, 2019.
Of course, I write this from a position where I represent, to a degree, the financial advisory community. A community which undoubtedly represents part of the problem. Sadly, there are financial advisers who have taken courses and offer will-writing as a complementary service or refer to non-solicitor alternatives. Whilst I must acknowledge this practice, I certainly do not condone it or ever encourage it, and it would go against the grain for SIFA Professional firms to do so.
We look to support quality advisory firms build close working partnerships built on mutually beneficial client cross-referral and Wills and LPAs are vital to underpinning true financial planning. A financial plan built on a client or clients' aspirations and goals can easily be blown off course by the unexpected. Therefore, it is essential that the financial planning is undertaken in collaboration with a specialist solicitor, who can draft the legal documents, Will and LPA, that complement and dovetail with the proposed strategy.
Because of the topicality, we have this month been reminding all our members how important it is not only to ensure their clients are actually referred to a specialist solicitor they trust for their Will, but also that they remember to regularly review the arrangement, to make certain details such as living status are correct and up to date. Too often in the past I feel that the solicitor community have felt that financial advisers were only looking for referrals from them, but in the world of professional financial planning it will always be a two-way street.
You can find your local SIFA Professional member here.

David Seager | Consulting Adviser to SIFA Professional
Read more articles from Modern Law Magazine here