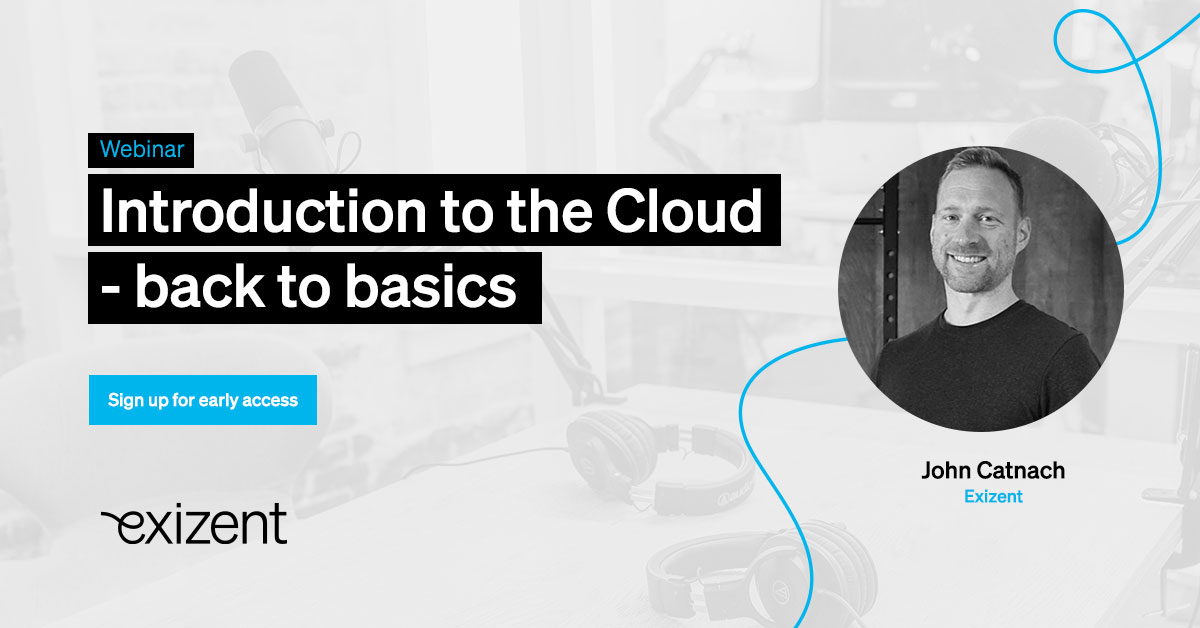 Exizent's CTO presents 'Introduction to the Cloud – Back to Basics' to highlight the main benefits and strengths that implementing cloud software offers your Probate Department.
Join Exizent's CTO, John Catnach, for their latest on-demand webinar on Wednesday 25th August focusing on an introduction to The Cloud – back to basics.
John joined Exizent in April 2020 as Head of Engineering before being appointed Chief Technology Officer at the start of this year. With over a decade of experience in various roles such as Vice President & Product Manager at J.P Morgan, Head of Technology for the Scottish Children's Lottery and various projects at Accenture, John has brought a wealth of expertise to Exizent.
Exizent is transforming the probate space. Our LegalTech software is paving the way, aiming to connect 3 audiences who struggle to communicate effectively and timely. Our cloud-based software aims to connect the data and services used by legal services firms, institutions, and executors to sort out what's required to make the journey for the bereaved an easier one. The Exizent platform is an integral part of the bereavement landscape helping to reduce uncertainty, increase speed and overall, make the process more straight forward for everyone.
However, there is still some uncertainty around The Cloud; how does it work? Is it secure? Where is my case data stored?
Sign-up to receive access to our on-demand webinar on Wednesday 25th August, where John will cover 'Intro to The Cloud – back to basics'.
Key takeaways:
Cloud – what is it?
Security and risk management
The benefits of cloud software
Exizent's delivery of software & what it means for our customers