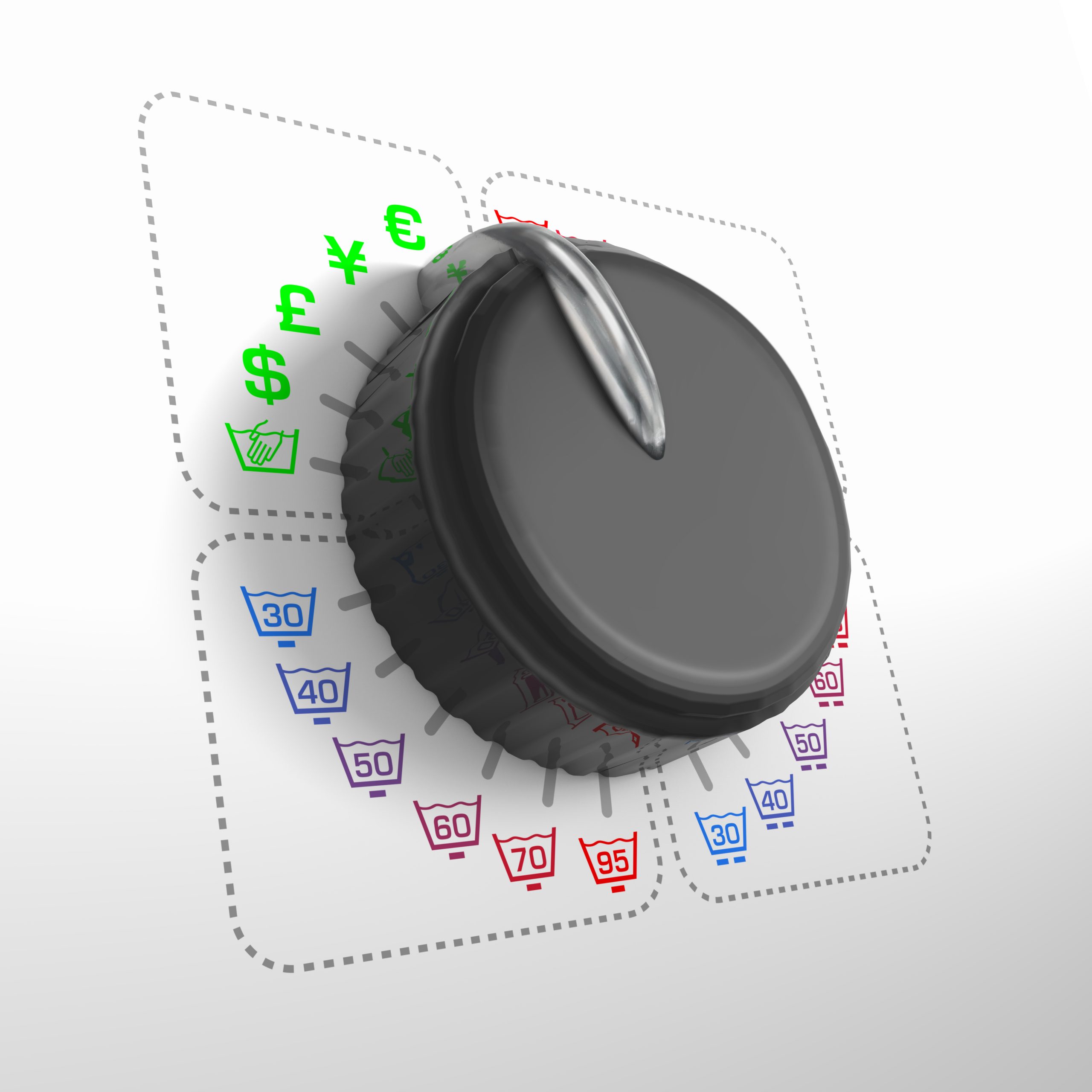 Colette Best is SRA Director, Anti-Money Laundering
While the country has rightly focused on health issues over recent months, there is still a need to be aware that criminals and fraudsters are trying to take advantage of disruption caused by the pandemic.
So, while the lockdown and continuing threat of coronavirus grabbed our attention, we cannot take our eye off the ball when it comes to priority risks such as money laundering. It has been heartening to know that many solicitors have approached us for advice about due diligence when observing social distancing.
Money laundering is not of course a victimless crime and is a vital component of any organised criminal gang, whether it's dealing in drugs at a local level or large-scale international operations, such as people trafficking.
We know that the majority of solicitors just want to do the right thing and would be horrified to discover that they had unwittingly helped launder the proceeds of crime. But solicitor firms remain attractive to criminals and terrorists because they routinely handle large amounts of money, with the client often using them just once.
This isn't the time to be complacent, and criminals might be trying to take advantage of the widespread disruption to try to disguise illegitimate transactions. If you have queries on what to do if your client cannot come into your office or you are homeworking, then go to our website for further advice. If you are experiencing other difficulties in complying with the money laundering regulations please let us know, as we are constantly reviewing and updating our guidance online.
Staying vigilant
None of us want to think that a client – whether new or established – is a money launderer or terrorist. But complacency can be the biggest enemy to the legal sector's work to keep criminals from misusing professional services. That is why our focus is about making sure firms know about and mitigate against their risks.
We will take action against those solicitors that fail to take their responsibilities seriously. In the last 12 months we have prosecuted 15 cases at the Solicitors Disciplinary Tribunal, resulting in eight strike offs, a six-month suspension, and £110,000 of fines being issued.
We have also taken action recently against firms and individuals for failures in their anti-money laundering processes. A firm was rebuked and had to pay our investigation costs of £1,350 after it admitted it had failed to raise awareness of money laundering to a third of its staff in formal training, despite the fact that we prompted them to do so on a regular basis. And a solicitor was fined £2,000 for failing to carry out any due diligence in a £3.2 million house sale when a relative in South Asia was apparently gifting a significant share of the purchase price.
Know your risks
These cases show it is essential for every firm to have a thorough money laundering risk assessment, as required by the anti-money laundering legislation. It allows you to know where your risk of money laundering lies and target your resources accordingly. Knowing your risk is the first step in putting in place policies, procedures and controls to mitigate it.
We have done a lot of work in the important area of risk assessments in the last 12 months. In March, we revealed that a wider survey of 59 firms, about all money laundering issues, found that 40 per cent had assessments that did not come up to scratch. We referred 26 of the 59 into our disciplinary process on the back of our findings. On the back of this, we called in 400 firms' risk assessments and found that one in five did not meet the requirements set out in the money laundering regulations. We found that 43 firms had a risk assessment that missed out an essential piece of information and a further 40 sent us in a document that wasn't a risk assessment at all, instead sending documents such as a training manual.
Our review also discovered a number of firms were using templates, but they were of questionable quality. Firms were "cutting and pasting" from the specimen text, rather than carrying out genuine appraisals of where they might be vulnerable to money-laundering attacks.
Off the back of this work, we published a suite of information to help firms assess their money laundering risk and comply with the regulations. We published a piece of guidance, a template and a checklist that would guide a firm through completing or update a risk assessment. The guidance included advice on the difference between a matter assessment and a firm assessment.
We also reissued a warning notice, highlighting the non-compliance we had seen.
Not all firms getting the message
Over the turn of the year, we asked all firms that were captured by the 2017 Money Laundering Regulations to declare that they had a risk assessment in place. We gave them seven weeks to make this declaration, and reminded them of the guidance published in October.
Even with all this support, a significant number told us that while they were still captured by the regulations, they did not have an assessment in place. Failing to have an assessment in place does not just constitute potential professional misconduct, it's a failure to uphold the law, a law which has been in place for nearly three years. We will be following up with all those firms. And we are also calling in a sample of firms' risk assessments each month
Crises bring out the best and the worst in society, and unfortunately we are already seeing criminals trying to capitalise on the coronavirus pandemic. So don't find yourself with an additional problem – stay vigilant to the risk that criminals might to use your firm to launder money.
Case studies
From the launch of the Money Laundering Regulations in June 2017 to October 2019, Firm A failed to ensure relevant members of staff were given regular training on how to recognise and deal with potential money laundering attempts. The SRA first asked the firm in November 2018 if employees had been given relevant training. Firm A said that its AML programme had been reviewed and that training would be completed, but by the end of 2018, only two thirds of relevant employees had been appropriately trained. The remaining third were trained by October 2019. Firm A accepted its failure to train all staff was a failure to comply with the 2017 regulations, and therefore was a breach of the SRA's rules. It was rebuked and ordered to pay the SRA's costs of £1,350, acknowledging that there is a risk to the public interest if staff are not adequately trained to be able to detect and prevent money laundering.
Solicitor B, a partner in Firm C, was instructed to act in a house purchase of £3.2 million where £1.6 million of the completion funds were being gifted by a relative. This relative lived in south east Asia, however Solicitor B carried out no due diligence on the relative. The funds came through a trust, but Solicitor B did not verify who the ultimate beneficial owner of the trust was. Solicitor B also failed Firm C's internal money laundering form, its property fraud questionnaire, or give responses to a risk scoring system that would have indicated high risk and further investigation. Other breaches of the 2017 Money Laundering Regulations and the UK Finance Mortgage Lenders' Handbook – among others – were committed. The client was also a solicitor and a partner in a leading international firm, which was why Solicitor B did not carry out any further checks on the source of funds. Solicitor B was fined £2,000 and ordered to pay the SRA's investigation costs of £600.