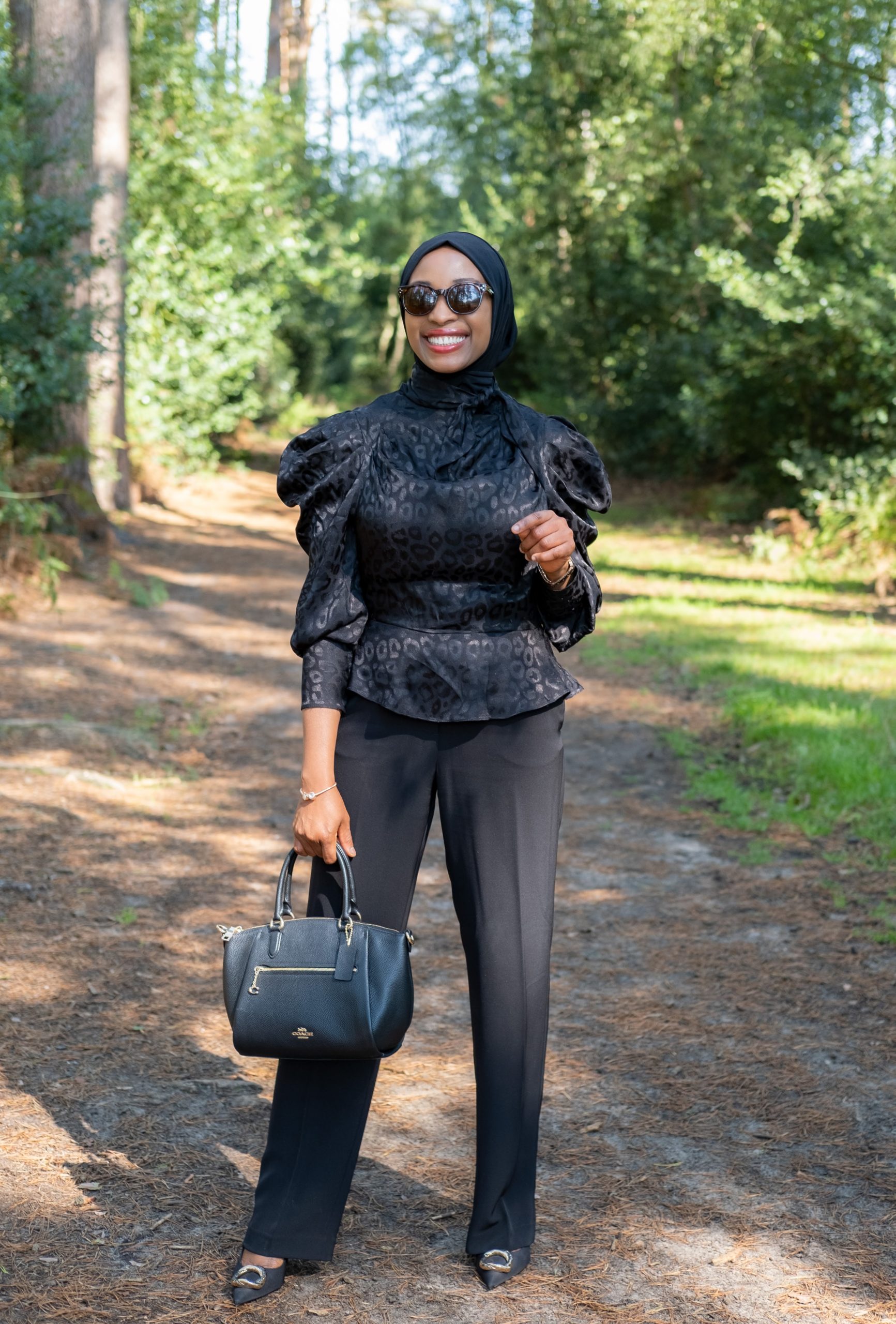 When I moved to the UK eleven years ago as a young lawyer from Nigeria, I wished I had a role model. 
I wish I had met someone from a similar background who had the kind of successful career I aspired to have, someone who represented an example of what was possible for me in my career that could help me navigate the job market as a young lawyer new to the UK.  
Later, I will learn that sometimes you have to be your own cheerleader. 
To help me get my first legal role in the UK, I began an intensive job search that started with reaching out to many recruiters in the legal profession. Even though they were willing to assist, they all wanted to see relevant UK experience on my CV which I didn't have, and many employers were not willing to hire someone without relevant UK experience. I kept asking, how then do I get the UK experience? 
After several failed job applications, I decided to reach out to my network back home in Nigeria, hoping to find someone who could mentor me and guide me to get that first opportunity in a legal or corporate governance role. 
I went through all my contacts and wrote down names of anyone who may have a contact in the UK. I identified a few names, and I reached out to them asking for help on how to get UK work experience.  
Eventually, one of my friends introduced me to her friend who was working as a Company Secretary in London. This lady became my first mentor, reviewed my CV, gave me job search tips, and eventually hired me as an intern in her Company for my first company secretarial role. 
At the time I was offered the intern role, I had a one-year-old daughter, worked part-time in retail, and I had to travel to Central London at least three times a week. It was very challenging juggling childcare, family commitments, and my part-time job but I did this happily with focus on the goal I wanted to achieve.  
My goal at the time was to work in the legal profession and working in a company secretarial role was the first step in the right direction.   
Looking back on 10 years of working in the company secretarial profession in the UK and taking up senior roles in some organisations, I'm grateful for that first opportunity that has paved the way for many other incredible opportunities. 
Although, I have had to tailor my career to suit who I am as a Multipotentialite ("A Multipotentialite is someone with many interests and creative pursuits.") by working both as an independent contractor and a permanent employee in the past few years. 
As a Multipotentialiate, I thrive when I am intellectually challenged and learning new things. Working as a contractor gave me the freedom to work for some months in the year and take a prolonged break working on the several passion projects I usually have going on. It also allowed me to gain experience in different sectors by constantly learning new things and adapting to new ways of working which I love. 
Now that I am working as a permanent employee, I love getting embedded into the culture of the organisation, truly being part of a team, which is not always the case as a contracted staff member and being involved in talent development as a line manager which I love doing. 
The company secretarial career can be interesting, especially when you work in regulated companies and you manage some of the company's corporate governance obligations under legislations like the Corporate Governance Code, Listing Rules, Companies Act etc. 
For those considering a career in the legal and corporate governance path, a career as a Company Secretary can be rewarding and adapted to suit who you are just like I have done. 
One of the things I find fascinating about the career is the variety of the role. In a publicly listed company, for example, your work will be very different from that of those working in private multinationals. In the latter, your work may focus more on global subsidiary governance, whereas in a listed company, your responsibilities may include managing the company's Long Term Incentive Plans (LTIPs), drafting and releasing Regulatory News to the London Stock Exchange, among other tasks. 
Whichever industry you choose to work in, I think there is something for everyone in the company secretarial profession. Like every job, some aspects of the role can become a bit of a routine, like writing minutes of meetings, but even that can be interesting because you may get to attend some of the most strategic meetings in the organisation and learn firsthand from senior members in the organisation including the Board and Executive Directors. 
As a personal future aspiration, I would like to see more organisations encourage formal mentoring programs to develop talent in the profession, and for the industry to encourage and embrace the use of technology more. There are some routine tasks that artificial intelligence can do well, which will reduce the human resources that would have been allocated to such tasks. 
I also believe it's important for lawyers to have exposure to the role of the Company Secretary, as it is still a legal requirement for public companies to have a named Company Secretary under the Companies Act. While the role is sometimes combined with that of the General Counsel, I believe it is useful for lawyers to have a good understanding of what a Company Secretary does, especially for lawyers with aspirations to become a General Counsel. 
Knowing what I know now, if I were starting my legal career today, there are a few things I would do differently, such as getting clear on what I love doing and tailoring my career to align with my passions. 
Even though what you love to do may not always be clear, or you may not understand how to turn it into a career, there are resources that can help you. Books like "Pivot" by Jenny Blake and companies like Escape The City can steer you in the right direction. 
Another thing I would do differently is to identify a mentor early in my career. You should identify and reach out to someone doing something you find interesting and working in an area of law in which you may want to build a career. With the versatility of the legal profession, I'm sure there is a role you'll love and find fulfilling in the field of law. 
Whether you are trying to secure your Training Contract, Pupillage Training Programme, or your first job in a legal role, well-meaning friends may nudge you toward other paths if it's not happening soon enough. Don't be discouraged. This is when you have to lean into your faith and not your fear and become your own cheerleader while putting in 100 percent effort. Thankfully, with platforms like LinkedIn, you will have more access to resources than ever before that can help you achieve your career goals. So, use the resources available to you and create a career that is impactful and deeply fulfilling for you. 
  Lola Yunus, Senior Assistant Company Secretary | Corporate Governance Manager| Career Coach