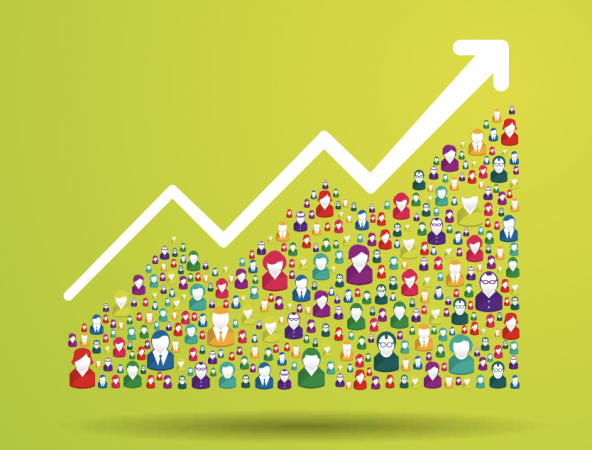 Coming straight off the back of a famous win at the Modern Law Conveyancing Awards in November, I spoke to Hussain Ahmed, Berkeley Rowe, to find out how he has successfully transformed their residential department and grown the business to a point that ultimately landed him our prestigious award, 'Conveyancer of the Year 2021'. The conversation began with a short insight into his career to date. Not only did Hussain come across as a fantastically passionate lawyer, but his continued drive to grow himself and his firm was infectious and something I wished to share with you, our readers at Modern Law.
Am I right in saying that you were responsible for expanding Berkeley Rowe into residential property? As the architect of this move, how has that journey been and why did you see this move as necessary to the growth of the firm?
Yes, that's true to a certain extent, but the firm did actually work in residential conveyancing before I joined. Despite this, it was very sporadic and for ultrahigh-net-worth clients. These people were already associated with the firm, maybe in the corporate department or the litigation department, but needed a bit of personal work done on their residential properties in most cases.
When I joined, my ambition was to develop a successful residential department, with a fully operational conveyancing team for the firm. The first thing I did was look at the infrastructure and quickly realised that the firm wasn't on any of the real lender panels – something that was very important to me.
We had to do a lot of the infrastructure building very early on and extremely rapidly at the same time, but it's been a great journey. Sure, it was a rigorous exercise but once we were accepted onto the panels, we then were able to branch out and get more work coming in.
The firm is predominantly a corporate commercial firm, but the residential team is now punching far higher than they expected when I joined. Everyone is very happy, and I strongly believe that if you're able to bring your set of skills to the table, you'll be able to grow your firm from within – even if this means discovering new lines of business.
With this in mind, what are your goals for this coming year as a law firm and personally? Where will you be focussing your energy?
Getting the right people on board is very important. Every business is as good as the people that are a part of that business, so we're really focused on making sure that we take on experienced, dynamic lawyers for our corporate teams, as well as our property teams. That might be through acquiring other firms that we're currently looking at, or we may hire new blood – we've actually got three people coming on very soon. They're all very experienced, which is very important for us. Another goal would be building our clientele abroad. I've just come back from Dubai, where I had a few meetings with some of the leading agents over there. There's a lot of opportunities for work coming in from our international client base, so we're looking to expand on that side of things which is very exciting.
On a day-to-day basis, I want to emphasise the training sessions that we have and continue with, because I think that's really important for the young lawyers that haven't really had much experience yet – it will help them learn how conveyancing should be done. Nevertheless, it won't just be for them, experienced lawyers can often be the most technically gifted, but this is a people business and it's important to continue learning. Consumer expectations change rapidly in today's world. I also think some lawyers do just jump in and talk about the legalities. Clients often won't quite understand certain terminologies so it's important to address them accordingly and show some emotion too!
Accessibility is key
Berkeley Rowe put an emphasis on having close professional and personal relationships with clients. How hard has this been to maintain with Covid especially when dealing with your clients abroad?
With all good, successful law firms, the client relationship is key. It's not been easy during Covid, but even before, we regularly had Zoom calls. It's all about maintaining that face-to-face interaction – 8o% of communication is visual. You need to see someone's body language in order to understand them properly and I think it's vital for relationship building.
Obviously during Covid, it became a necessity and rather than clients coming into the office, we've done a lot of the calls via Zoom and Teams, like most. Clients like to have that one-to-one meeting, so whenever you can, try to get them on a video call, just so they understand that they're not lost in the system, and they're still valued. You do understand what they're looking to do and you're consistently instilling that confidence. Accessibility is key Will, that's my advice to others.
Looking at it the industry as a whole, what do you see as the most important consideration for law firms which will lead to business growth in 2022?
Firms need to be more dynamic, and technology is obviously very important in that. You need to have people in the management team that can think on their feet, understand the needs of the market and do things differently. Lockdown was a massive shock to that to the industry but being able to adapt is imperative if you want to survive.
A key part of the focus for next year is going to be that firms need to be prepared for the unexpected. You can see now in the news, this clearly isn't the end of Covid sadly, so ask yourself, do you have a plan in place for things that will inevitably be thrown up in the next few months?
Everybody has to have a contingency plan but it's pointless unless you're completely focused on achieving it. Really think ahead, get the right people on board. I think if you have the right people, like I said, it will allow creativity and allow people to come together and push through what may turn out to be another tough year.
You've spoken a lot about the people in your firm Hussain. So, what have you done to support them during these past couple of years and does a happy workforce lead to more growth?
Oh, we've done lots of things since I joined! Only last week we went to Winter Wonderland, which is just around the corner from the office. Everyone packed up at 3pm and off we went. I'd never been before so it was a great experience to have with my colleagues and we all really enjoyed ourselves.
We quite regularly go out for Friday drinks, dinner or even bowling. It's just a different way of breaking up a working week because you can look forward to something. And sometimes when you're in those moments and you're a little bit more relaxed, ideas flow a lot more easily and people come up with different things that they may not think of in a normal, formal office environment. That's why I think it's great for breeding that spirit to grow and evolve the firm as a team.
The other side is of course the benefit it has on staff wellbeing. Sometimes a member of the team might be struggling with something, and they haven't felt comfortable or had the opportunity to speak about it in the office. Doing these activities outside of that environment allows us all to connect on a greater level and have those honest and frank conversations. We're able to throw an arm round someone and let them know that we're here and we're listening.
You don't want your team to suffer from burnout. At the end of the stamp duty, we actually gave our team the whole day off and went out to a spa, had tea, afternoon tea cakes, etc. And they loved it – it was great.
You must reward your team regularly. Make sure it's very natural though and you're not just doing it because you have to, or because you need to tick a certain box. Your people are everything and looking after them will only benefit your firm.
Really think ahead, get the right people on board
Finally, what does it feel like to be named the LEAP Modern Law Conveyancer of the Year 2021? Does personal growth lead to business growth?
I was genuinely surprised! A lot of the people who've known me for a long time said they weren't but yeah…I'm really proud and it's definitely a highlight in my career to date.
One of the things I like doing is reading books and understanding how to motivate myself and the people around me. I've always felt that excellence is a habit and you've got to have good habits. Every day is a new day, but you've got to keep that focus on what you want to do and how you want to do it and keep those habits going. Eventually it becomes natural; it becomes unconscious.
For me, this is still a very early part of my journey. I've never let myself think otherwise and I feel that's the healthy thing to do. I don't think I'll ever change that about me – I don't think I can! I'm sure this time next year I'll be talking about beginning the next chapter and that's exciting.
I thoroughly enjoy what I do and winning this award was a huge shock. It's galvanised me to think – actually, you're doing a really good job Hussain! The goal now though will be to win the property team of the year next year…See, I can't help myself Will!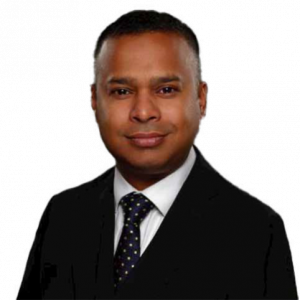 Hussain Ahmed | Partner | Berkeley Rowe
Read more articles from Modern Law Magazine here