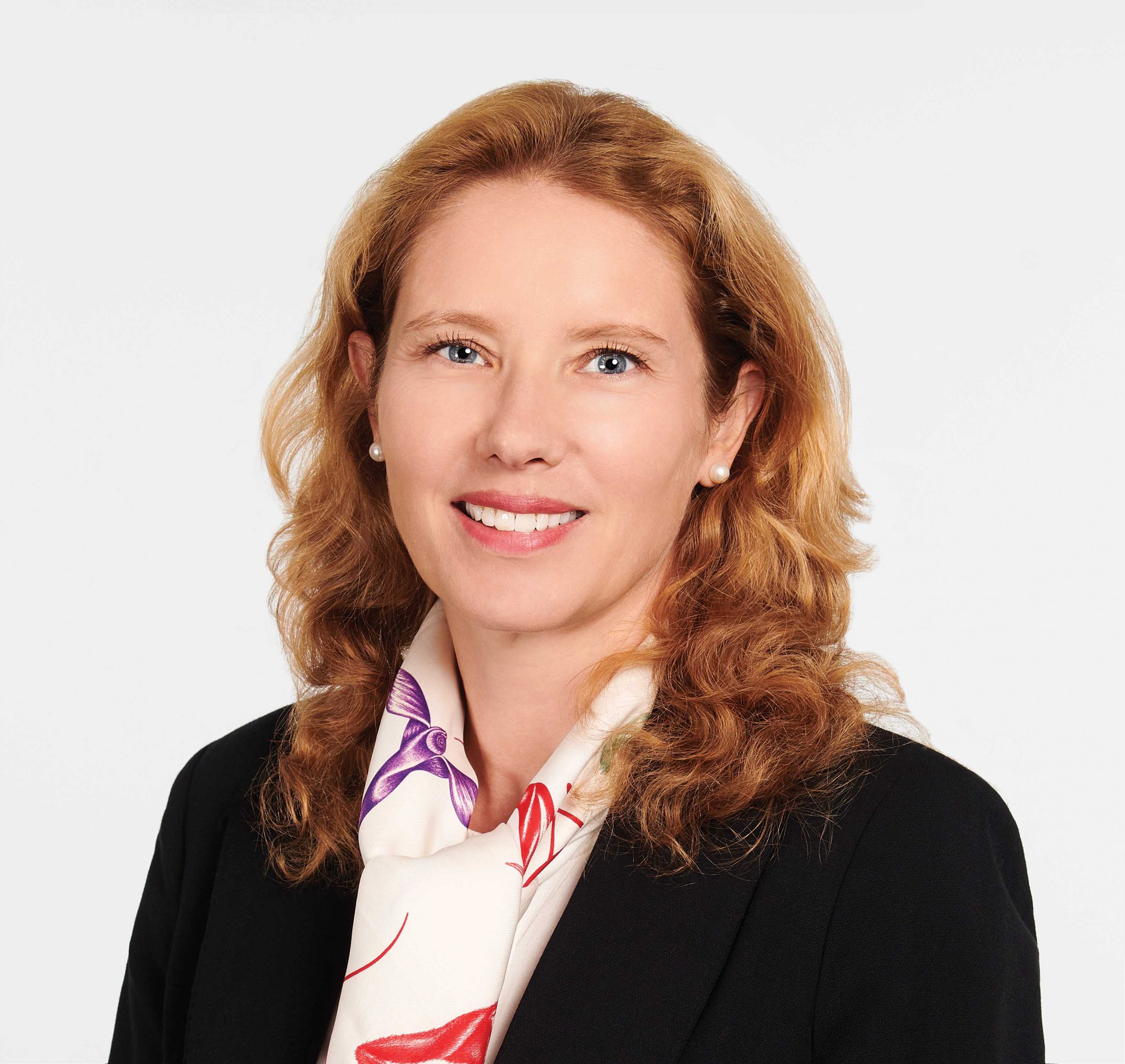 Please tell us a little bit about yourself?
I joined Freshfields in September 2019 as the global Chief HR Officer, and I have been enjoying my role tremendously. Prior to Freshfields, I held senior HR roles in financial services and real estate, where I worked in global roles and with specific EMEA, US and UK remits. It's a fantastic firm with amazing partners and colleagues, a great team, and lots of challenging and interesting work. I really value working in a partnership, particularly the personal relationships I am able to build with all our partners across the firm. Outside of work, I enjoy spending time with my family and my two year old yellow lab Mickey, as well as exercising, cycling and diving.
How has your role as Global CHRO of Freshfields been impacted by the pandemic?
These have been unprecedented times and all of us have had to adjust on a professional and personal level since early 2020, as we now balance life in a completely different way. This also means the challenges we face looking after our people across the firm have changed.
The pandemic brought about a need for agility, and we became a virtual firm practically overnight. It was the first time in the firm's 278-year history where almost all our offices went remote. Our people have really embraced the tools and technology available to them, and for a global organisation it's a great way to connect with colleagues and clients around the globe in an efficient and environmentally smart way. As we all consider what ways of working we will adopt in a post-pandemic world, leading remotely will likely be a part of our future too.
As global CHRO, one of my key areas of focus has been the environment in which we work—and that includes ensuring that our people feel well cared for and have access to proper mental health and wellbeing support. We have a suite of wellbeing resources that everyone can access from a central hub at any time, and we have over 300 colleagues globally trained in mental health first aid, available for anyone at the firm. We've also introduced specific initiatives, recognising that everyone is continuing to work very hard and balance priorities. These include "Freshfields Days," where the office is closed to give our teams added time away from work, and establishing clearer boundaries, with measures such as no-video calls or internal meetings on Friday afternoons.
On a personal level, I have met many people via technology in the last year, but remain hopeful that we will all be able to visit offices and meet colleagues in person again in the near future.
How important is it to create a distinct culture within a law firm and what reward has that given to you at Freshfields?
We have a great culture at Freshfields, where people truly collaborate and work with one another and it's important to preserve this, even as we consider areas for improvement. How we support our people is critical to our success. Our focus on firmwide wellbeing has increased significantly during the last year. We're also very focused on continuing to build an inclusive working environment where everyone can thrive and bring themselves to work. Ultimately, I want everyone at Freshfields to feel that their experience here is rewarding, so I derive my greatest satisfaction when I see our people are engaged, motivated and enjoying their time at the firm.
How do you attract top talent and build a strong employer brand that distinguishes you as a law firm loved by your employees?
As a significant global law firm, Freshfields provides lawyers and business services team members with access to an international platform that is founded on the principles of collaboration and delivering the best solutions for our clients. This means people get to work on global mandates with top clients, solving the most challenging and interesting situations in law, including pro bono. By combining this with the investment we make in our people by providing excellent training & development, the ability to build networks in a global context, and the chance to get involved in community activities, we truly believe we have a very strong brand which is underpinned by genuine pride in the firm.
Working from home has become a 'new normal' for many law firms across the UK and US. Whilst many have proven that profitability hasn't dropped off, how can you make sure the same can be said for your employee's engagement with the business and its values? And vice versa?
The firm has had flexible working policies in place for many years, but the pandemic has re-emphasised the importance of flexibility and agility. We have seen in the last year that working remotely has been successful and that we can continue to deliver for our clients. Like many other firms, we are adapting our approach to agile working going forward.
There are real benefits to people coming together in the office, such as learning on the job by observing others, social interaction and networking, but we recognise that working remotely also offers people the opportunity to manage work with other responsibilities. I think that offering a balanced approach is most important for everyone. This is what we're working towards and many of our people have shared input on what works best for them through surveys and focus groups we have conducted.
The mental health and Wellbeing of many has been under extreme pressure these past 18 months. How can the HR department of a law firm look to support their staff?
We have developed a global mental health strategy and network of approximately 330 trained mental health aid employees across the firm. To help our people manage work and life responsibilities better, we offer a wide range of resources from local support networks, assistance programs and online classes such as yoga, to financial guidance and free membership for apps such as "Calm."
We have established a wellbeing hub, which includes different resources and options for everyone to access, enabling people to seek the right kind of support they need for their personal circumstances. I see this as a key role for the HR team that will continue for the foreseeable future.
How have you looked to support your junior staff during these unprecedented times? Has your training been successful remotely or have the juniors struggled without the interaction you find in the office?
We provide support for all of our people under the current circumstances. For our more junior colleagues, it is also essential that we provide development and learning opportunities remotely, which they would otherwise have had in an office environment.
Juniors will also miss the social interaction that typically occurs in the office. Therefore, we've had more focus on providing different learning programs, more online training with a wide range of courses, and mentoring where possible—in addition to the focus on wellbeing I have already mentioned.
Wendela von Munching is CHRO at Freshfields Bruckhaus Deringer