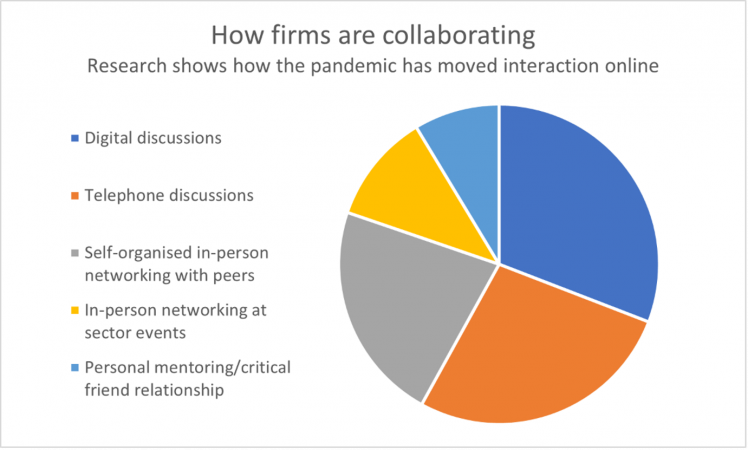 Vodafone boss Nick Read outlined, in a recent interview, his attitude towards collaboration and why he felt the need to co-operate with rivals. His approach resonated closely with my experience of working with the managing partners and CEOs of the law firms that make up our membership.
In a finite market, where consolidation is increasingly the tactic to drive higher returns, collaboration can be a viable alternative, whether you are in telecoms or law. Instead of duplicating high-cost telecoms infrastructure, Read has created a standalone business by renting space on Vodafone's towers to other operators. He has struck collaboration deals across Vodafone's operating territories, including with CityFibre and BT in the UK.
He says he talks to the other operators all the time, and while law firms may be traditionally resistant to cosying up with the competition, the positive impact on business strength and future growth cannot be ignored. This is even backed up by our research among SME law firms.
Research participants ranked a range of criteria that they considered important for the future success of their firms. Alongside learning about leading-edge approaches to business strategy, financial management, quality processes and risk management culture, the findings revealed just how much an openness to collaboration can help shift thinking and generate big gains.
The Covid pandemic, bringing with it the biggest business challenge most of us have ever faced, might not have seemed the ideal time to seek out and implement new ideas. As well as financial costs, physical resources must be committed to investigate, assess, and decide what will work best for a firm. But this is where collaboration can deliver benefits, and it certainly has for our members.
Typically, in the £2m-£25m turnover range, LawNet member firms use their network to share solutions, best practices and knowledge, peer-to-peer. One recent example was the weekly online discussion sessions we launched at the start of the pandemic for different groups within our member firms. These included managing partners, business development professionals and the risk management community.
This virtual collaboration provided a highly accessible alternative to the face-to-face meetings that we had run for years. The 70+ firms taking part drove the agenda for each strand by selecting discussion topics. Based on those choices, we brought in experts to deconstruct subject matter and stimulate debate between firms. We saw a real hunger for sharing and learning from the outset, and for significant, heavyweight topics to be tackled.
These sessions demonstrated the value of sharing a burden, with participants talking about their challenges, experiences, and ideas, as well as their wider strategic thinking, which we collated and reflected upon in future discussions. Participants were exposed to new ideas, but equally, they could validate their own decisions by listening to how others approached similar challenges and opportunities.
We see some exciting examples of collaboration across our network, with firms working together on issues ranging from robotics to HR. There is clear evidence that openness encourages reciprocity. One firm helped another to re-establish and launch a private client and trusts offering, receiving support on organisational issues in return.
In another example, one firm shared their experience in developing career pathways backed up by a competency framework, while the receiving firm shared their ideas and experiences of outsourcing in return. As one of our members explained: "These types of interaction with other LawNet firms give us access to a depth of knowledge and experience that we would not be able to tap into otherwise".
While our members know they can speak very openly with their network peers in a non-competing environment, there is a real opportunity for greater co-operation in the sector generally.
The value of a positive knowledge-sharing culture is not new1. Studies investigating the relationship between knowledge-sharing and performance, have demonstrated how donating or receiving knowledge can have a positive influence on innovation.
An interesting example of this in action was demonstrated a few years ago, when our flagship annual conference focussing on the latest technological opportunities, included a session with IBM Watson's worldwide legal sector lead, looking at artificial intelligence.
Research with firms after the event showed they wanted insight, support, and translation to help them deconstruct big concepts and provide meaningful interpretations, appropriate for firms of their size and type. Our members realised that they had an opportunity to explore how they might harness their considerable combined knowledge base, and buying power, to achieve economies of scale and open the door to ideas and opportunities that might otherwise be out of reach.
We found little appetite for firms wanting to work alone to develop bespoke AI solutions, because of the pace of change and its far-reaching effects. As a result, we formed a focus group comprised of legal IT specialists, managing partners and senior operational staff, to demystify a subject area that can be prone to hyperbole and help equip firms to embrace new techniques. The outcome saw firms introduce solutions to support the client experience and move from there onto operational efficiency and profitability – a virtuous circle. Collaboration can also help avoid reinventing the wheel where several members might be looking at the same issue. Rather than each of them setting a slightly different course, these discussions allow members to identify 'best of class' ideas at each stage and to learn from shared experiences.
Firms actively discuss IT and tech developments, and this has seen collaboration to support the shift to data capture and digitising paper systems for greater efficiency, particularly with remote working. Many common themes are identified through our annual IT survey which helps firms to get the best support in addressing these challenges.
The strong relationships our members build with each other enable them to fill gaps in provision without sending clients to a direct competitor, using channels for structured referrals, even where they may be no immediate option for reciprocal work. Others have joined together to tackle projects they may otherwise have been unable to resource, such as a co-operation between two firms to take on a conveyancing contract for a major housebuilder.
Our firms also take part in an annual financial benchmarking survey, analysing their key performance metrics in forensic detail. Sharing this information enables them to compare themselves with their peers in our network, and in the sector generally. As well as the main survey report, participants receive a bespoke dashboard for their firm, highlighting areas of strong performance and, most importantly, areas for improvement.
We saw a real hunger for sharing and learning from the outset,

and for significant, heavyweight topics to be tackled
This benchmarking survey also asks firms to identify and prioritise their concerns, which helps guide future collaborative activity and developmental support. The most significant challenge for firms in the current landscape was reported as being staff recruitment and retention, with 47% of firms saying it was their most significant challenge. As a result, we are now addressing this topic using knowledge-sharing, structured discussions and learning opportunities. This includes exploring a variety of solutions, such as staff reward structures, development opportunities and ideas for making the firm a stand-out employer of choice.
Our latest research shows firms now rank online collaboration as highly as they previously scored real-life opportunities for learning, networking, and accessing insight and expertise, when compared with our pre-pandemic research. This reflects a significant and transformative shift. There is no doubt that the pandemic provided the impetus that forced communication and interactions online, but our experience is that firms are truly embracing the digital opportunity, rather than treating it as a fall-back. This approach to building online relationships and learning new skills is the springboard for maximising opportunities in 2022.
It is vital in today's climate that firms seek out ways to access novel ideas and big thinking, and to create channels to talk with their peers. Those new ideas and processes will differentiate them in future.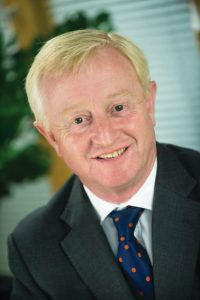 Chris Marston | Chief Executive | LawNet
Read more articles from Modern Law Magazine here