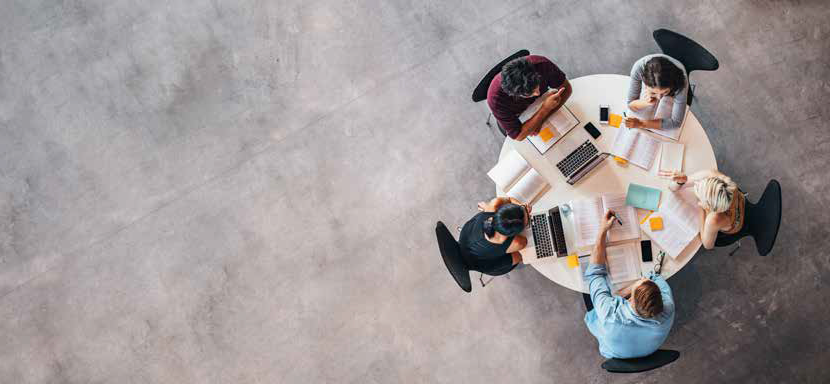 The legal industry has undergone significant changes in recent years, and with the introduction of the Solicitors Qualifying Exam (SQE), legal education and talent acquisition has been at the forefront of industry discussions.
However, retaining talent during the 'Great Reshuffle' and shaping the legal sector into something more reflective of today's society is also a key challenge. Especially, as firms look to address key concerns around diversity and inclusion.
Creating a flexible working environment
A team can have a direct impact on the success of any organisation, and the legal sector is no exception. Following the impact of the pandemic, more than 51% of firms say that acquiring and retaining talent is a high risk to future profitability.1 Perhaps that's not surprising during a period that's been deemed 'The Great Reshuffle', with almost one in four UK employees planning a career change.2 As such, many are demanding more from their employers as traditional 'perks' or policies are not quite hitting the mark. You've probably seen the posts on LinkedIn from your connections moving onto pastures new or using the tag #flexappeal.
One of the biggest considerations that remains key for many professionals is flexibility, especially concerning access to home working and hours worked. After switching to remote operations and experiencing a different work-life balance, 93% of legal professionals say they would like the opportunity to regularly work remotely once office work resumes.3 To retain talent and attract the best candidates in the future, firms will need to review and align flexible working policies, alongside changing employee needs, expectations and demands.
From my personal experience as a working mum with global responsibilities, this is something that I have been grateful to have access to. Juggling the demands and excitement of your role with the desire to spend time with your family can be difficult. Being trusted to do what you need to get done and adapt quickly is invaluable. It also ensures that your organisation can hold on to these talented individuals, as it will allow them to feel included and understood. So that brings me to my next point – ensuring you're creating a diverse, inclusive working environment.
Being trusted to do what you need to get done and adapt quickly is invaluable
Improving diversity and inclusion
The introduction of the SQE has come at the right time for many, as it offers the opportunity for a wider pool of professionals to carve out a career in the legal sector. Previously, non-law graduates would have spent years undertaking a General Diploma in Law (GDL) before moving onto a Legal Practice Course (LPC) to secure an elusive training contract. In addition to this, also spending around £24,000 to qualify, with 85% of non-law graduates funding the GDL themselves.4 Under the new route to qualification, self-funded SQE students can expect to save anywhere between 25% and 50% in training costs. With a more affordable qualification route, it will help ensure that there's greater diversity amongst qualified solicitors, due to a broader pool of candidates.
Firms and Institutions may also look to back candidates hoping to qualify via the SQE and nurture their existing talent. They now have the opportunity to support and encourage those paralegals and legal secretaries who are looking to become qualified solicitors. For those who have already satisfied the two-year Qualifying Work Experience (QWE) requirements, it can help speed up the qualification process, allowing firms to tap into personnel that they already know and trust.
This very much aligns with, and supports, the Solicitors Regulation Authority's (SRA) mission to make the legal profession more accessible to aspiring lawyers from all backgrounds. However, there are additional factors to consider in ensuring accessibility for all. For example, a working mum like myself, might be unable to commit to a full-time preparation course ahead of sitting the exams. So, both full-time and part-time options must be available to allow your whole team to thrive.
Also, despite cost reductions, if candidates are required to self-fund the SQE, they may be unable to dedicate large portions of their income to preparation courses and exams. That's why in 2021, we set up BARBRI Bridges, a funding initiative to help aspiring lawyers from all walks of life access equality opportunities to qualify through numerous scholarships and programmes with charities like Breaking Barriers.5 Firms are also getting involved, recognising the impact that programmes like this can have on the future of talent within the industry. It's encouraging to see this dedication with over £75,000 pledged so far, especially as learning providers, firms and charities can have a significant impact when working in unity.
A team can have a direct impact on the success of any organisation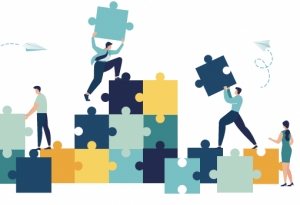 Prioritising communication
Like many other sectors, the legal industry has changed dramatically over the last two years due to the pandemic and wider factors mentioned above. However, client requirements have also evolved, and firms are needing to adapt to remain competitive by improving client service, collaboration and ensuring their lawyers are business savvy.
This has naturally meant that firm objectives have evolved. So, communication should be a key consideration to ensure that your team has clarity around what is expected of them in their job function. After all, members of your organisation – regardless of seniority – will typically want to know what role they play in supporting business objectives and how they are performing to those objectives.
Regular, constructive communication through scheduled 1-2-1's or less formal forms of feedback will help to keep your team on track as they continue their development in line with wider firm goals. It will also help you to understand your team members as individuals and what drives them to succeed. Not everyone will have the same motives when they sign into work every morning, but through proactive communication, you can tap into your team's motivations to get the very best out of them. Throughout your sessions, you may also wish to consider reinforcing the benefits of continuous learning and upskilling, to ensure legal education extends far beyond understanding the law and is regularly reviewed and updated.
Remember the human approach
That brings me to my final point as I thought it was important to finish this piece from a human perspective. Your team is more likely to develop and thrive when you have created a workplace based on trust, communication, and empathy. The shadow you cast as a leader is critical. While the legal sector will always be reliant on domain expertise and specific technical skills, there is value in developing empathetic leadership skills in your organisation that will prove vital amongst the team and in client management. This can be focused on a wider range of skills such as collaboration, emotional intelligence, resilience, understanding unconscious bias, setting boundaries and much more. Your team will also learn from the experiences of others around them, so that is another reason why creating environments that support and nurture diversity and inclusion is so critical. Not only is it the right thing to do, but it also improves cognitive diversity and problem-solving, which will help firms gain a competitive edge.
Summary
If the evolution experienced in the legal industry over the last two years has taught us anything, it is that individuals are looking for more than just a 'tick box'-approach to engagement. They are looking to organisations to change the narrative, be inclusive, understand their employees and help individuals thrive in a culture that aligns with their values and aspirations. It's an exciting time to be a part of the industry and I look forward to seeing where we go next.
Lucie Allen | Managing Director | BARBRI
Read more articles from Modern Law Magazine here