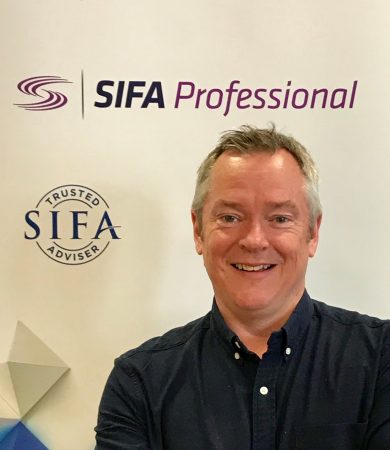 Modern Law Magazine sits with Dave Seager, Former MD and now Consulting Adviser to SIFA Professional, for a chat about his career.
Tell us about your role at your firm. What do you do, and what do you find most interesting about it?
Having been a Director of SIFA since 2008 and latterly Managing Director of SIFA Professional, I actually took a step back from the day-to-day involvement in June of this year. SIFA Professional is a membership proposition designed to assist top-end financial advisory firms forge meaningful inter-referral relationships with solicitors. We have been able to do this over the years because of our knowledge of the legal sector and close partnerships with the Law Society, the SRA and other representation bodies such as STEP and Resolution.
My role, as a Director and now as a Consulting Adviser to the business, is to maintain the positioning and industry presence of SIFA Professional as a support organisation to financial advisory firms, looking to understand and appreciate the SRA's regulatory regime and the challenges facing the legal sector. This of course, includes the articles I write for Modern Law, which always seek to highlight to the solicitor readership why and how working with the best financial planning firms can help their business in 2022 and beyond and improve their relationships with their clients.
What are the challenges facing your business right now, and how are you working to overcome them?
Obviously, the pandemic has been a huge issue for SIFA Professional, as it has been for all professional businesses. Most of the proposition, marketing material, training events, technical handbooks etc are designed to assist our members build compliant partnerships with solicitor practices face to face. Therefore, SIFA Professional has not grown but has evolved to stay relevant in a world where solicitors, financial planners and their clients need or indeed now wish to transact business online or via video.
For example, where we used to support our members with seminars for solicitors on the referral rules under the new SRA rules, or on the positive impact of Transparency rules at face-to-face events, we have adapted and run far more seminars to larger audiences via video. Indeed, it has proved an efficient medium to deliver valuable and topical CPD.
If you could go back to the start of your professional career, what piece of advice would you give to yourself?
I joined the financial services industry in 1988 and obviously I am a very different person than the young history graduate I was back then. It definitely took me too long to use my ears and mouth in the correct proportion, by which I mean I should have learned to listen more, far earlier than I did. However, the one bit of advice I would offer 'young Dave' would have been to pay attention on the courses I was sent on to improve my influencing skills. I thought it was all mumbo jumbo, until the penny dropped that there was so much more to communication, influencing and negotiation than simply what I said.
What would be your prediction for the industry in 2022 and beyond?
As I hinted at above and with the initiatives and announcements by the SRA and the Law Society, it is all about lawtech and how law firms adapt to innovation and using technology in the right way for them and particularly for their existing and future clients. Financial services as an industry are quite some way ahead of the legal sector in the use of technology, particularly when it comes to staying in touch with clients, building closer relationships with them and introducing new and relevant services. The solicitor practices that recognise and embrace the new lawtech and modernise how they work with clients and deliver information and services will be the winners.
What made you want to work in this industry?
I have to confess to falling into financial services but the move to specialise in the arena where legal and financial overlap and clients need joined-up advice from both professions was conscious. I am proud if I have played a small part in raising awareness with solicitors of the need for modern clients with complex problems to be referred to high quality financial planning partners. The client needs it, the SRA wants it and acting in the client's best interests demands it.
Thus far, what has been your most significant or proudest achievement in your current or previous roles?
As MD of SIFA Professional, working very closely with the SRA in 2018 and 2019 to ensure the information, marketing, and training material we produced was accurate and reflective of the new Standards and Regulations was a high point. The introduction of the Firm Code of Conduct should have been a game changer for how law firms, and in particular, the stipulations regarding which third party firms the Compliance Officers and all the solicitors and legal executives can refer to. Therefore, I am extremely proud of the work SIFA Professional did and is still doing to get the regulators message across and in turn ensure our financial planning member and their solicitor partners are ploughing the right course.
How would you like to see the law industry improved next year / 5 years / by the time you retire?
I am not sure if I will still be actively consulting in 5 years, but I sincerely hope by then that we have the various regulators working across sectors to ensure a more joined up overview. This in turn would allow the multi-disciplinary practices predicted in the run up to the 2008 Legal Services Act. At present the client needs to hope that the various providers of the professional services or advice they need are collaborating but one day it must be the case that the joined-up legal, financial and tax advice can be accessed in one place.


To visit SIFA Professional website, click here
Read more articles from Modern Law Magazine here