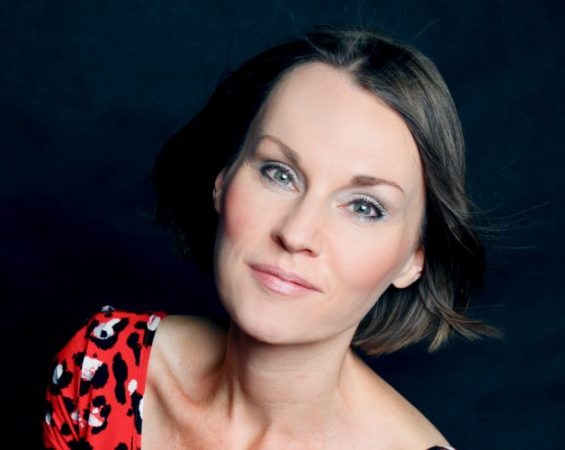 Modern Law Magazine sits with Annabelle Lofthouse, Consultant Case Manager and Co-Founder/Director of Breakthrough Case Management, for a chat about her career.
Tell us about your role at your firm. What do you do, and what do you find most interesting about it?
I'm the joint owner and co-founder of Breakthrough Case Management. My business partner and I share a Chief Exec role while also keeping hands on as Case Managers.
It's my job to ensure the company remains true to its purpose and that the values behind Breakthrough are cemented into every facet of the organisation.
This starts with overall strategy: leading how the business operates; how we make decisions; how we achieve excellence; how we prioritise; how we build our market presence and perhaps most important of all, how and who we recruit. People are at the heart of Breakthrough, first and foremost it begins with getting the right team with the right attitude, and then creating an environment that allows them to flourish.
In all honesty, my career and the various roles that led to my current position have all been interesting. I'm a Registered Nurse and I always say that Nursing has been good to me, I have genuinely never been bored; I've never stopped learning and I have had the opportunity to develop new skills every step of the way. The most interesting thing about my role is that no two days are ever the same, I'm an innovator and dreamer at heart and being at the helm of the company means I can develop ideas whether big or small – my brain rarely switches off!
What are the challenges facing your business right now, and how are you working to overcome them?
We are busier than ever and the last 12 months have seen Breakthrough go through a period of significant growth.
As a result, we are expanding our case management team and we have looked closely at how to champion careers in case management as an alternative option for experienced clinicians who may be at a crossroads professionally. Case Management isn't widely known as a unique and distinct discipline – we are on something of a mission to change that.
Our marketing strategy has developed across 2020/2021 to include raising the profile of the role of case managers.
In addition, we have developed a mentorship and training program within the company to support experienced health care professionals who are new to the industry. This initiative is led by a newly created position at Breakthrough, 'Head of Case Management Operations', and has been incredibly well received since roll out began.
If you could go back to the start of your professional career, what piece of advice would you give to yourself?
I'm my own fiercest critic (still true today) and I wasted a lot of time trying to 'fit in' when I was younger. I wasn't always successful and this meant I was often terribly hard on myself, questioning why I was a bit different, why I struggled in certain situations and wondering what I was doing wrong.
I have always been what might be called a 'square peg in a round hole' type of person, an intensely analytical deep thinker – I'm actually very introverted although people who don't know me well or are meeting me for the first time would think the opposite. I tried way too hard to 'be more like everyone else' as a young nurse and young woman.
I would love to tell the younger me, that I was absolutely fine exactly as I was, and that in time I'd realise being different was one of my biggest strengths.
What would be your prediction for the industry in 2022 and beyond?
Increased digitisation within healthcare is already happening at pace and will inevitably continue.
This is unquestionably also true for rehabilitation, I think it's really important to keep an open mind with new technology, if I hear of an innovation that might improve client outcomes then I absolutely want to learn more. I think the use of AI to support rehabilitation programs will become more widespread.
What made you want to work in this industry?
I really wasn't aware of Case Management as a potential career move. I had held a number of senior specialist nursing roles within the NHS and Private Healthcare when I was approached regarding a potential instruction as an expert witness.
It was from my expert work that I was introduced to Case Management and I realised I had a number of relevant and transferrable skills. When I met my (now) business partner and fellow case manager, Catrin May, we knew straight away that we both shared a similar set of values and became firm friends very quickly.
We launched Breakthrough Case Management in 2018 with a shared commitment to leading from the front; making a difference; achieving excellent rehabilitation outcomes for our clients and building the type of company we wanted to work for.
Thus far, what has been your most significant or proudest achievement in your current or previous roles?
That's a difficult question because there have been different achievements in every role – some big; some small; some personal; some professional.
My proudest achievement is probably that my primary (albeit somewhat generic) ambition was always to become a role model for both my daughters. They were 6yrs and 4yrs old respectively when we lost my husband/their dad and I really wanted to show them both that despite adversity, anything was possible with hard work, resilience, grit and determination.
There have been plenty of highs and lows along the way, but they both tell me I succeeded. I'm most proud of all 3 of us.
How would you like to see the law industry improved next year / 5 years / by the time you retire?
Probably not a question for a Case Manager! In terms of the Case Management and wider Healthcare Sector, I'd love to see rehabilitation in general attain a much higher profile than has historically been the case.
For me, rehabilitation as a clinical discipline is not just about physical recovery following injury, it's holistic – ageing well; lifestyle; nutrition; mental and physical wellbeing. It would be great to see more health care professionals entering the field.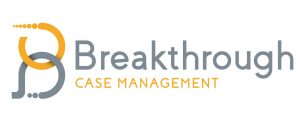 To visit Breakthrough Case Management website, click here
Read more articles from Modern Law Magazine here