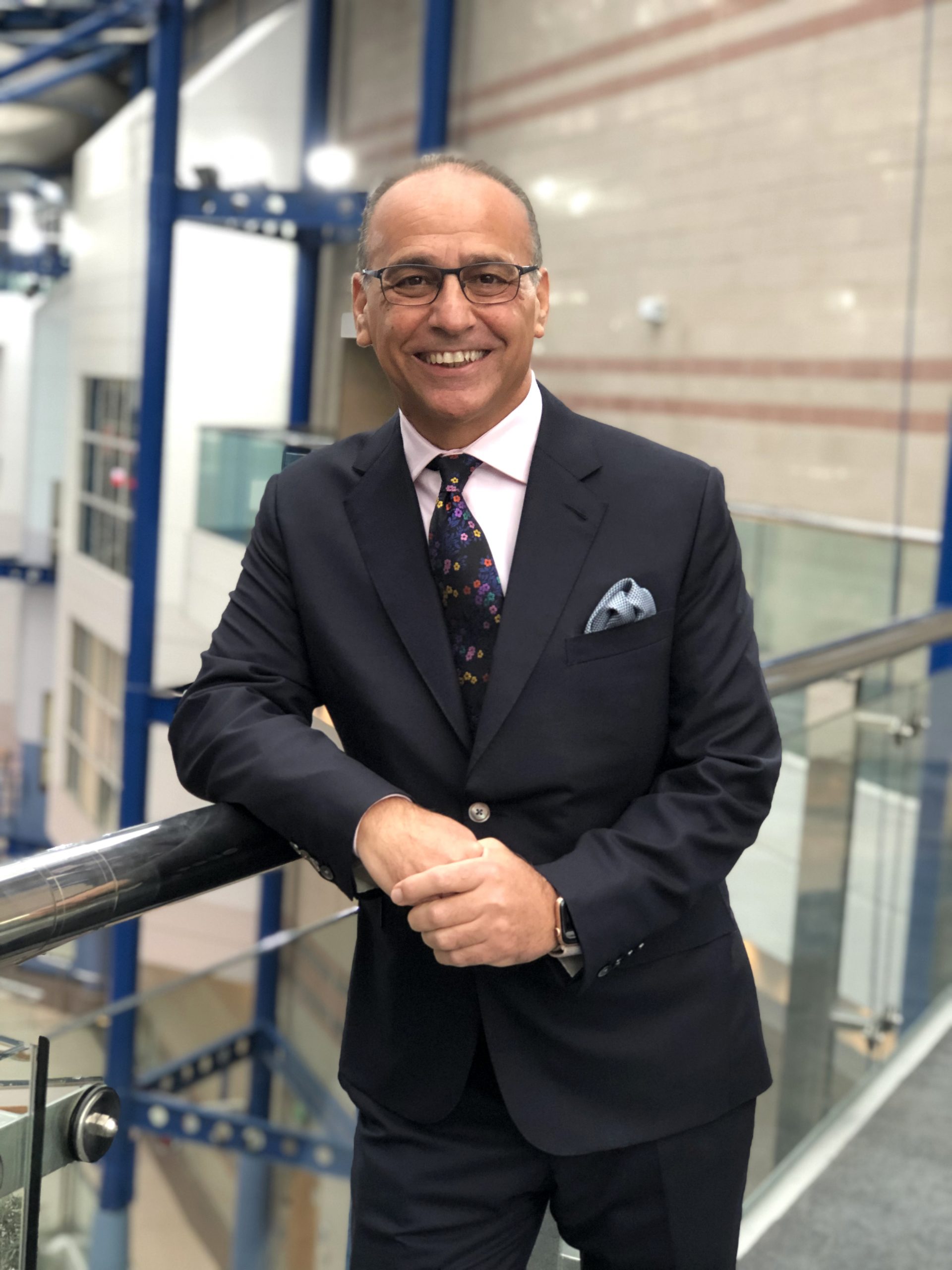 Joining Modern Law for our lead interview is the ever-impressive Theo Paphitis. Having dominated the retail sector for the past three decades, no one is better placed to lend their insight on the importance of the customer. Read on to find out more from the Dragon who's built a fierce reputation for great customer service in a world where customer habits are constantly changing.
To what extent does employee wellbeing lead to better service and customer experience, and in your own experience, does it ultimately have a positive impact on the bottom line?
The pandemic has put the importance of mental health more in the spotlight than ever, and I truly believe happy colleagues equals happy customers. If you look after your colleagues first then they will always look after your business and your customers.
Going into lockdown last March was 'the unknown' for everyone and we had to shut our 300 shops quickly, and without knowing when they would reopen. Everyone sprang into action and knew that we had to work very differently during that time, for however long it lasted. I was so impressed with my colleagues throughout the pandemic.
I had daily calls with my exec team, featuring key leaders in the business, to ensure we were working as a team and focusing on every new twist in the pandemic tale. This was essential to address business needs, and importantly to support all of our colleagues, ensuring we communicated with them regularly.
The team is all important in this situation, and the people you surround yourself with, and how they are, matters. They matter to your business, to your brand, to your customers and ultimately to you and your mental health too. It's all connected.
We have Mental Health First Aiders in our business, who are there for our colleagues whenever they need them, and have been helping colleagues throughout the business since being introduced. We also work with the Retail Trust who help our retail colleagues on every level from financial assistance, through to mental health challenges, bereavement and general advice. It's an all-important area to focus on as it is connected to the wellbeing of everything – your people and your business.
You once said, "Great customer service does not come by chance. It is the result of training and ensuring there are enough assistants to serve the customers." Has Covid changed shopping habits in relation to needing that in-store assistance you stress is so important?
Everything had to be different during the pandemic, and our Learning and Development team created a brilliant new eLearning platform that could reach all of our colleagues at whatever time they wanted to do their training, whether in store or behind the scenes. A digital learning revolution kicked in, so we could continue the good work.
The face-to-face element of retail will always play a part in the success of the sector, and our store colleagues were so keen to get back out there and serve their customers. Training had to adapt like everything else. It was undoubtedly harder to coordinate, but the teams made it work and are once again adapting the training model as we edge back to normality.
It's no secret that you have acquired companies that are on the brink of collapse such as Ryman, and completely transformed them into highly successful and profitable businesses. Given that you didn't rip up the manual of what the companies sold or did – what did you change that got the customers flooding back?
Often the reason people fail anything is because they haven't done their homework. You wouldn't sit an exam without doing any preparation and running a business is no different. I would do my homework before buying any business, as without that you don't know what you're walking into. I don't want surprises and I want to avoid the banana skins.
Building a business back up is about listening, learning and then knowing more than the next person. The only way to perform better is through knowledge. It's often going back to basics in some instances. Understanding your reason to exist and building on that is key; whether a product, your price point, your service proposition or your IT capability.  Once you are confident in that, the world's your oyster and you just need to build on it.
In total, it is estimated that you serve around 28 million customers a year. With a client base that vast, coupled with the fact it is such a diverse retail portfolio, how do you look to deliver a valued service to all your customers?
The people you surround yourself with in business matter. They matter to your business, to your brand, to your customers and ultimately to you and your mental health.
A fantastic person, with a great skill set and a can-do attitude can be a game changer for your business, and it's important to develop, support and hold on to these people, especially as you grow into an even bigger company. I surround myself with people who are experts in their field to ensure that as each area needs to develop and thrive, you're in safe hands. You don't need 'yes men and women', you need people who have the skills that you don't to help you grow. It is through expertise, passion for what you do and understanding your customers and their needs that you will still stay sharp and focussed despite no longer being one man and a dog without the added distractions.
You have spoken regularly about the impact that Covid will have on the high street and how the move to online for many businesses has been sped up. How can you keep your finger on the pulse of the ever-changing consumer demand landscape, especially now in the digital arena?
The pandemic has undoubtedly accelerated the shift to online retail by a good five years in a very short space of time. It highlighted the importance of having been ahead of the game too, especially for those who found their physical retail stores closed overnight. Those who hadn't invested ahead of the pandemic, were playing catch up and this was a dangerous place to be.
The online retail genie is well and truly out of the bottle now, and people will stick with online where they have adopted it, but we mustn't lose sight of the important part that the high street plays in our communities.
The high street is varied, and has lots of moving parts, so predicting its future is not just a binary black and white answer. However, to help physical retail thrive once more, and find its place alongside digital retail, the Government must address the ancient business rates tax, ensuring fairness between the taxation of digital and physical retail.