Risks are an integral part of any legal agreement. But how can they be reduced, or even controlled for that matter? Here are our 7 best tips!
Risk factors related to contracts
What are the essential risk factors which should be taken into account, while managing your contracts?
→ contact access by the wrong individuals
→ unauthorized access to contracts by certain teams/individuals
→ the non-compliance of certain contracts/clauses
→ non-compliance with contractual obligations
→ missed renewal dates which lead to automatic renewals that are re-engaged by default
How to reduce risks?
The legal teams lessen the contractual risks by including specific clauses: indemnification clauses; liability clause; insurance clause; termination clause; guarantee clauses; limitation of liability clause; etc. These manual methods are the first step when it concerns protecting your contractual data.
But, how to take things up a notch? It must be said that a Contract Management solution (also known as CLM) can greatly facilitate risk management, through several adapted functions!
💡 Good to note:  A CLM is a turnkey solution which allows companies to optimise every stage of their contract's life span and monitor their contracts on a daily basis, in an automated manner. The key being: automation.
With such a tool it is possible to: centralise contracts and clauses in a dedicated library; look for contractual information; generate a contract; comment on and annotate it; sign and validate it, but also follow-up commitments; store the entire contractual base; create reminders in terms of deadlines; monitor contractual activity using dashboards and KPIs, etc. 
Here are the 7 features of a Contract Management Software that allows you to alleviate contractual risks, by automating various tasks and centralising all your contractual data:
 1) Never miss a deadline with the help of alerts and notifications
Missing deadlines, or getting your contracts automatically renewed due to tacit renewals, often lead to major financial consequences. The worst part being, that all this can be avoided through the right contract management software! With such a software, you can set up automatic alerts and tasks with all your contracts. During every stage of your contract, you will be notified as to what you need to do.
2) Decide who can access contracts through expert user management
Some contract management software helps implement permissions depending on the positions. They allow a person to read, modify or validate certain types of documents, confidential information, or contracts. But accessing contracts, that could be useless or dangerous to consult or modify for the latter, is forbidden.
3) Protect contract data through encryption
Another key to protect your contracts against the risk of unauthorized access, especially from outside the organization, is to encrypt all data within your documents. Some contract management software encrypts information at rest and in transit, through the latest encryption standards.
👉 Data at rest refers to all the data, which is stored in your Contract Management solution.
👉 Data in transit refers to all data, which is sent externally or through your contract management solution, to a user, or to another application.
💡 Good to note:  At a time when companies are dematerializing their contractual management, security needs to be one of the main criteria when you choose a solution. Hyperlex is one of the only contract management software who has managed to obtain the ISO/IEC 27001: 2013 and its privacy extension ISO 27701: 2019. This international certification is widely recognized in the data security field.
4) Improve compliance with clause libraries
One of the most well-known contractual risks is non-compliance. Some CLM's offer you the possibility of creating clauses. These are also known as clause collection, they meet several objectives:
Create clause models
Legal teams can create models (or templates) of clauses, that can be easily included within your contracts. These models are a reference for clauses, and can be smoothly compared to the other clauses which are present in your contracts, that are stored on your CLM.
💡 Good to note: With Hyperlex, if a clause is present in several contract templates and you update it, all it takes is one click to carry out the changes everywhere!
Compare the clauses of your contracts with your standards
You are alerted if the clauses of an external contract are way too different from your own clauses. Our proprietary artificial intelligence shows you the risk clauses directly in the contract, not to mention, the level of risk as well.   
5) Improve compliance with contract templates
With a CLM, you can create standard contract templates and easily share these with your operational staff. As soon as you update a contract, everything is synchronized within the platform. This prevents the legal departments from being called upon for requests such as: where has the template been stored? Is this the version I should use? Could you send me the new template?
A special asset: our Hyperlex solution connects to all professional software such as Salesforce, Hubspot, Word, as it helps you create contracts, through the data within the tools, more simply and quickly.
6) Avoid making mistakes during the negotiation phase
During the negotiation phase, when several people are working on the same contract, one is bound to make a blunder! This is only human: sometimes one tends to forget about some modifications or comments, or the wrong copy of the contract is used. However, with a CLM, which manages different contract versions (also known as versioning), it is managed automatically. Moreover, you have the possibility to import the versions that you would like to retain, yourself.
7) Set up internal validation workflows
Did you ever forget to put some people in the contract validation email loop? Or did you need to re-send reminders, time and again, to the right validators who were caught up and busy and didn't sign the contract? You should know that by digitising internal (or external) contract approvals, you can now bid goodbye to those endless back and forth. A feature known as "validation workflow" allows you to make sure of that: The right validators are always in the loop.
Example: for any sales contract exceeding 5,000 euros, it is the financial director who needs to validate the contract. The contract is validated. The CFO will be automatically reminded via an email, as long as the contract has not been validated.
Essential pointers to remember, to control your contractual risks:
→ Streamline and automate your contract management.
→ Centralise all of your contracts and contractual data in a secure, easy-to-use, and cloud-based repository.
→ Write ready-to-negotiate contracts faster through a libraries of clauses and contract templates.
→ Collaborate in real time, automate version management and electronic contract signature.
→ Automate validation flows and alerts so that you can improve contract efficiency and compliance.
A final word
With a CLM, there is no room for manual monitoring, you can finally forget about your contracts and who knows, they could be the ones who'll think of you! 
To visit our website, click here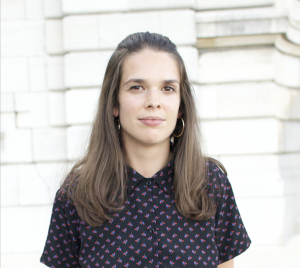 Marguerite de Rodellec | Inbound Marketing Manager | Hyperlex Software
Read more articles from Modern Law Magazine here