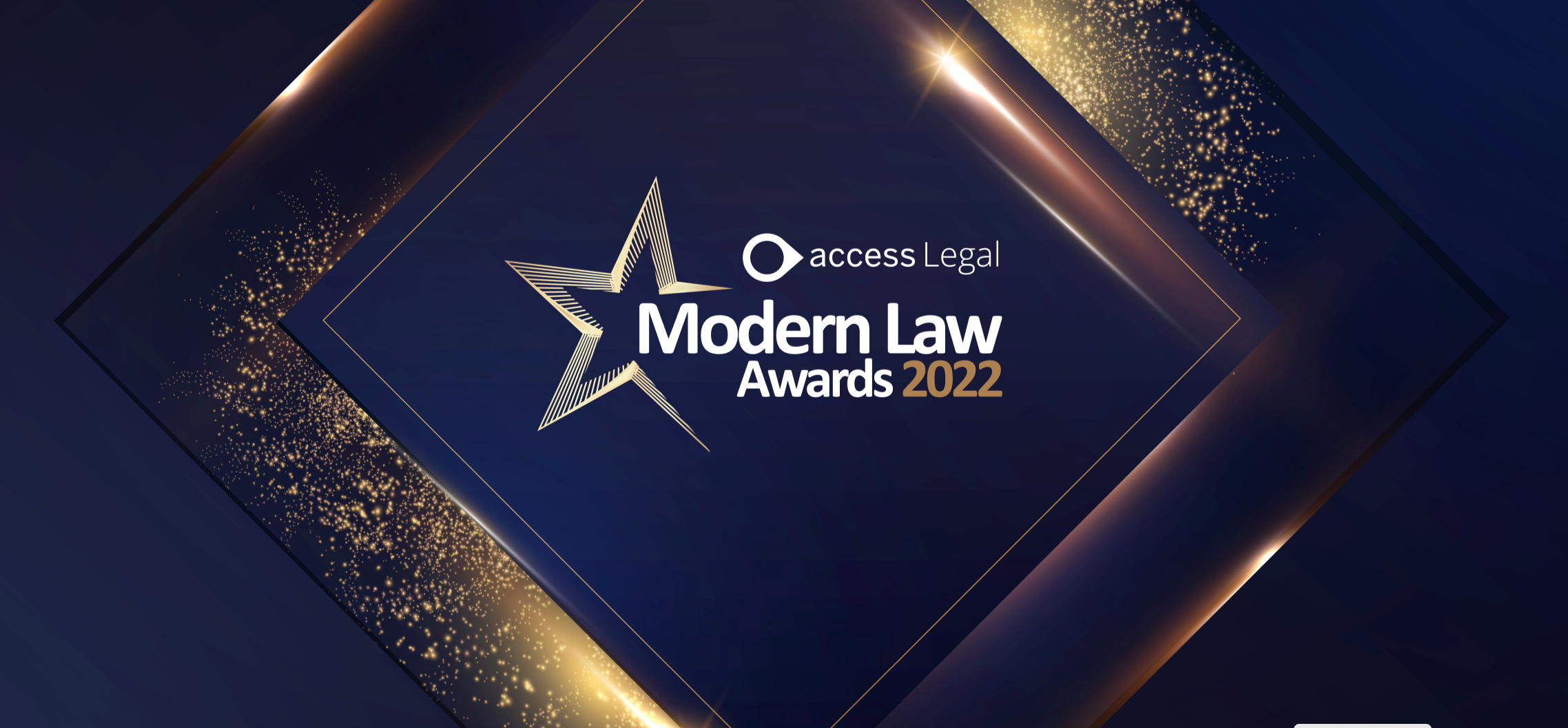 Last week, Modern Law Magazine had the privilege of hosting, alongside our headline sponsor Access Legal, the Modern Law Awards 2022. We would not have been able to host such a fabulous evening without the help and support of our incredible sponsors: Champagne Reception kindly Sponsored by Cashroom, Awards categories sponsored by VFS Legal, (Alpha Legal) Start Technology (Software) Ltd, Document Direct Ltd, Price Bailey LLP, tmgroup, Landmark Information Group, Conscious Solutions, InCase, Perfect Portal, SmartSearch, Howden Insurance Brokers Limited, Muve, UKS Medical Diagnostics, The Handl Group, Frenkel Topping, Table Plan/Menu and Wine sponsored by Stewart Title and finally Practice Evolve for an incredible after party!
Special thanks must go to the ever-impressive I. Stephanie Boyce, President of the Law Society, who along with our full panel of esteemed judges, took the time out of their busy schedules to judge this year's nominations. As the Chair judge at our awards, opening and closing the ceremony with aplomb, it was fantastic to share our evening with you.
A massive congratulations must also go to the very worthy winners of the Access Legal Modern Law Awards 2022, as well as to all those who were shortlisted. Your extraordinary work this past year meant that this was one of the most difficult years to judge, to date.
Lastly, it is very important that we acknowledge the final two awards of the evening: The Outstanding Achievement Award was won by Sue Willman and the Lifetime Achievement Award was won by Baroness Helena Kennedy QC. Both are incredible role models to us all and we can only extend our heartfelt congratulations to them both for their continued work in the legal sector.
In our next edition of Modern Law Magazine, I am pleased to announce that we will be covering the awards in detail, so please watch out for that! In the meantime, you can find out the full results on our website, www.modernlawawards.co.uk/2022results, as well as the official event photographs here at www.modernlawawards.co.uk/2022photos